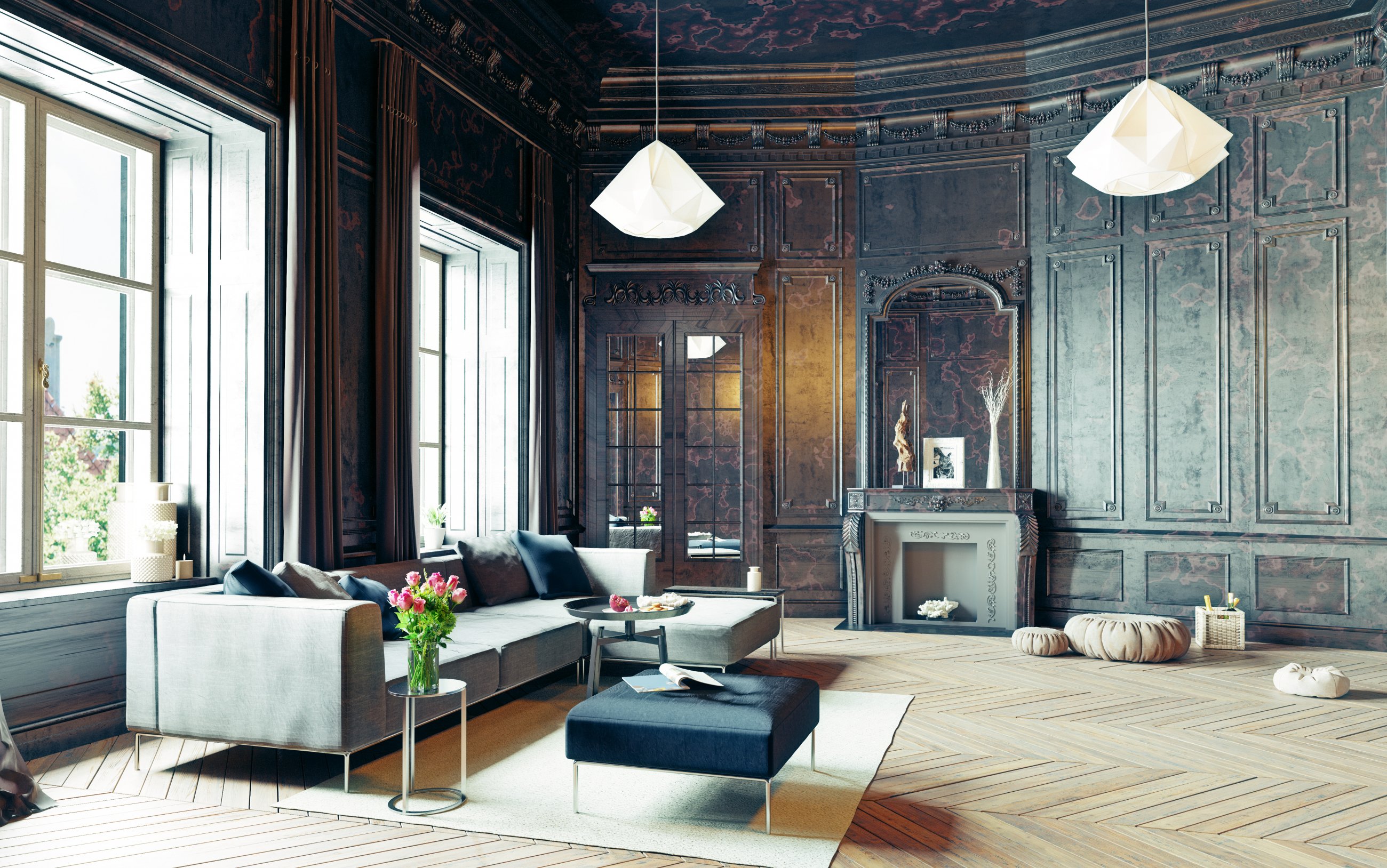 NICE RENOVATED DOUBLE ECHOPPE (ONE-STOREY HOUSE) WITH A GARDEN AND ANNEX
LE BOUSCAT
NICE RENOVATED DOUBLE ECHOPPE (ONE-STOREY HOUSE) WITH A GARDEN AND ANNEX
Ref.: 21-2630
NICE RENOVATED DOUBLE ECHOPPE (ONE-STOREY HOUSE) WITH A GARDEN AND ANNEX Behind the beautiful stone facade of this one-storey "échoppe", you will find charm and comfort
Show full description
151,0 m²
5 rooms
2 bedrooms
795 000 € *
* Fees : 5,00% TTC included buyer charge
(757 143 € excluding fees)
View this exceptional estate
Location and description
LE BOUSCAT
NICE RENOVATED DOUBLE ECHOPPE (ONE-STOREY HOUSE) WITH A GARDEN AND ANNEX
Behind the beautiful stone facade of this one-storey "échoppe", you will find charm and comfort. It was tastefully renovated by specialized architects. It is composed of two master's bedrooms, a 431-sqft sitting room with an equipped kitchen and a nice fireplace, opening onto the terrace and the garden. The 366-sqft stone annex has an independent entrance and offers the possibility of creating a flat or two additional bedrooms.The 592-sqft basement offers high ceilings (2.16m), is composed of a laundry room and a cellar, and offers the possibility to create another bedroom. The wood parquet flooring, the high ceilings (2.77m on the ground floor), the garden that is suitable for a swimming pool, and the new water heater make it a unique property.
Exclusivity Cabinet Bedin
Best price - Conciergerie - Financing
Office information
Cabinet Bedin Immobilier
LE BOUSCAT
31 avenue De la liberation charles de gaulle 33110 Le bouscat
In detail
Bathroom : 2,8 m²
Bathroom/WC : 5,9 m²
Dressing : 2,2 m²
Dressing 2 : 2,4 m²
Entrance : 2,1 m²
Game room : 58,0 m²
Garden : 100,0 m²
Living/Kitchen : 40,0 m²
Recess : 5,8 m²
Recess 2 : 2,0 m²
Studio : 34,0 m²
Suite : 21,1 m²
Suite 2 : 14,9 m²
Terrace : 30,0 m²
WC : 1,4 m²
Approximate measurements; non-biding document
Cabinet Bedin Immobilier
Our agency in Le bouscat
Le Cabinet Bedin vous propose un réseau d'agences immobilières sur Bordeaux et sa métropole, rive gauche ainsi que rive droite, et partout en gironde.
View the properties